Northern coast of Colombia
Caribbean Coast Region
History of Cartagena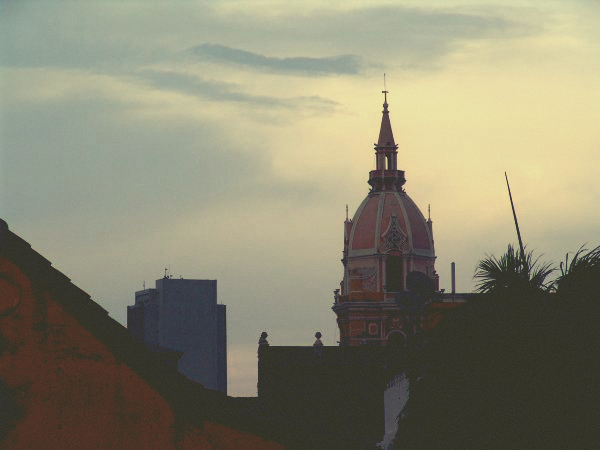 View of the Cartagena Cathedral dome
Catedral Basílica Metropolitana de Santa Catalina de Alejandría
Cartagena de Indias
(Cartagena of the Indies) received its name by the Spanish conquistador
Pedro de Heredia
in 1533. It is said that he arrived in the area during an expedition guided by his indigenous lover,
Catalina
. Catalina was familiar with the indigenous tribes of the area, especially with a fierce one called the Calamari who strongly disliked foreigners.
When the Spaniards arrived in Calamari territory, they were attacked by the Calamari people, however, due to the Spaniard's modern guns and weapons, the Calamari were easily defeated. In revenge for the attack, it is said that Pedro de Heredia decided to burn the entire Calamari village, claiming their land as Spanish and deciding to build a new town over it. As for Catalina, she remains to this day a very important figure in the history of the city and is found in several monuments around Cartagena.
As the Spanish conquistadors settled in, they named the new site "Cartagena del Poniente" (from the west) due to the fact that the majority of the sailors who discovered the place came from the city of "Cartagena de Levante" (from the east) in Spain. Another version adds to the story that this name was chosen because both cities have similar bays.
Due to its strategic location, Cartagena became one of the richest ports in the New World. It was a place where Spanish ships filled with European goods and slaves arrived in the Americas, and others carrying gold, sugar and precious jewels, departed towards Europe. As a consequence, it did not take long for the city to become the target of foreign pirates who looked to make their pockets full. For this reason the Spaniards decided to raise a wall around the city together with a fortress castle,
Castillo de San Felipe de Barajas
, with which they defended the city from greedy invaders. The first defense walls to be built where those of Fuerte del Boquerón in the XVI
th
century (today
Fuerte del Pastelillo
).
One dark episode in the history of the city is that of the
Inquisition
. This religious system of "fighting against the heretics" was established in Cartagena in 1610 and resulted in a big pressure on the people of the city. Many men and women accused of witchcraft were tortured and died under the Tribunal of the Holy Office of the Inquisition. Nowadays Cartagena has a museum dedicated to the inquisition, "
Museo de la Inquisición
", where you can find replicas of torture machines with detailed information on their history and operation.
Due to the city's wealth and prestige, Cartagena attracted a high number of educated people, from artists to
viceroys
, merchants to
Criollos
, who would soon make steps towards establishing a "free city". And so this group of intellectuals declared their independence from Spain in 1811 after having endured many sieges laid to the city by the Spaniards. Cartagena is often called "The Heroic City" because it was one of the first cities in Colombia to successfully resist the struggle for independence.
In more recent history, the city experienced several years of negligence and precarious situation until 1984, year when the colonial walled city and fortress were declared a
UNESCO World Heritage Site
. Now the city has been greatly restored to its colonial atmosphere, making it one of the most interesting and beautiful cities in the Caribbean.
Culture
Colorful building in Cartagena's Colonial Walled City
Cartagena is located on the northern coast of Colombia. The people in this area, the Costeños, are known for having very festive and strong personalities. Commonly regarded as loud and outspoken, they are usually very open to foreigners and willing to help when needed. They love music; genres such as
Vallenato
,
Reggaeton
and
Champeta
are usually heard in bars, nightclubs and on the beaches.
The traditional food consists mainly of seafood. One should not miss trying the traditional fried fish with fried plantain and coconut rice, cooked and served on the beach. Other specialities you can find while relaxing on the beach are
ceviche
(cooked shrimp in a spicy tomato sauce served with crackers), the
fruit salads
sold by the Palenqueras or fruit ladies in colorful dresses, the
carimañolas
(a type of meat pie),
butifarras
(sausage balls),
clamp and crab legs
. For those with a sweet tooth, do not miss the traditional
cocadas
which look like a cookie made of coconut and sugar. You can find more handmade desserts at the
Portal de los Dulces
in the Old town.
For breakfast we recommend trying
arepa de huevo
(flat corn galette filled with an egg) or
buñuelos
(fried balls made with cheese and corn flour).
It is needed to say that the local sports are baseball and football (soccer), which is a passion shared by the people of Cartagena.
Cartagena is also the center of many festivals throughout the year. The most important festivals in the city include:
The Cartagena International Music Festival which spans for 10 days in January. It is the most important event for classical music in the country.


The Hay Festival, taking place for 4 days in January, is dedicated to a wide variety of cultural activities such as seminars, talks and shows on different subjects including politics, journalism, cinema, literature, cooking and more.


The Festivities of Nuestra Señora de la Candelaria in February. This is a religious festival dedicated to the Virgin Mary.


The International Film Festival of Cartagena in March. This has become one of the best-known and most important film festivals in Latin America.


The Independence Festivities of November 11th. During this month Cartagena is also the center of the Miss Colombia Beauty Pageant, having many public displays such as fashion shows and other activities around the city.


The Cartagena de Indias Jazz Fest in December.
For those who like to visit museums, Cartagena has several options for you. Some of the most important to visit are:
Museo del Oro y Arqueología Sinú
(Gold Museum),
Museo de Arte Moderno de Cartagena
(Cartagena Museum of Modern Art),
Museo Naval del Caribe
(Navy Museum),
Museo San Pedro Claver
(dedicated to the story of slavery in Cartagena) and the
Palacio de la Inquisición
(Palace of the Inquisition Museum).
One important fact about Cartagena is its relatively small but important influence of Arabic culture. In the beginning of the XX
th
century, Colombia's north coast was the place of arrival for many immigrants coming from modern-day Syria and Lebanon. It is said that between 1880 and 1930, nearly 10.000 Arabs moved to Colombia, choosing Cartagena as one of their favorite cities to settle. Most of them came looking for a more prosperous future under a democratic government. Due to this you can find houses influenced by Arab architecture (
Mudéjar style
). These include Casa Román in the neighborhood of Manga, which is considered part of the local historic heritage. You can also find a few Arab restaurants and bakeries throughout the city, mainly in the area of Bocagrande.
Taxis are fairly cheap and safe. The drive from the Cartagena airport to most destinations in the city will be around 16.000 Colombian pesos [COP] (about USD 9.00 or EUR 7.00). When you are in town (Bocagrande or El Laguito area) and want to go to the walled city, the normal fare will be around COP 5.000 to COP 6.000 (night fare is typically a little more expensive).
What to experience?
A view of colonial buildings in the walled city
Cartagena offers many options for people seeking vacations. You can get from a luxurious experience to an unforgettable adventure. Here are our suggestions:
Visit the Beaches: Cartagena has a wide variety of beaches: Go to Hollywood Beach, the busiest beach in town located in El Laguito area. This is where the locals usually go. These are gray sand beaches with warm water. Their captivating urban beach atmostphere attracts thousands of people each year. On the northern side of Cartagena, you can visit the northern beaches where the Morros Buildings are located. Although these are all public beaches, the northern beaches are visited by much less people and vendors due to its distant location and less accessibility (only a few streets connect to them and the other access to this beach is through the Morros buildings).


Visit the walled city: We recommend you to walk around the old walls at daytime and watch the sunset at one of the many restaurants & cafes located on the walls. Read our historic center recommended places for more information.


Visit the Castillo de San Felipe de Barajas on a hill overlooking the walled city. We recommend you to take a taxi to reach this place, or if you prefer so, walk from the walled city. However you should know that this is a rather long way with paths not always ideal for walking. Don't forget to take a picture of the Old Shoes monument next to the castle.


Walk along the city walls for great views of Cartagena and the Caribbean Sea.


Take a horse drawn carriage tour that drives you around the most important places in Cartagena. The driver will also serve as a tour guide and tell you facts and stories about most places.


Walk through the streets in Cartagena's walled city by day and night. You will see how the same street can change in atmosphere while keeping its incredible colonial beauty. By night the walled city takes a more glamorous vibe.


Take a tour to Islas del Rosario: Most of them are done on small fast boats with a very rough drive. We advise you to take a ride on a big boat for a much smoother experience. The big boats, however, take longer to reach the islands. Also beware of the vendors on the islands; if you plan on buying something, be sure to set the price beforehand so they do not happen to charge you more than necessary. The beauty of Islas del Rosario is the islands' white sand beaches and crystal blue waters.


Visit Playa Blanca on Barú Island: We definitely recommend a one-day trip to the island. You can book a trip on small fast boats including lunch (traditional fried fish or chicken with coconut rice and fried plantain). Another option is to go by car or taxi. Notice that this is also possible unlike some people that will tell you that it is not possible to go to Barú by land in order to make you buy a ride by boat. Once on Barú you can buy your lunch right on the island or bring it with you. For the more adventurous, you can spend the night on the beach and sleep on a hammock.


Visit Cerro de la Popa: This is the highest hill in the city where the first church and convent was placed. Here there is a beautiful small church which overlooks the entire city of Cartagena. We recommend you not to go by yourself and rather do it with a local friend or tour guide. To get there you must go through some potentially unsafe spots. The best option when traveling alone is to reach this place by car or taxi.


Visit Muelle de los Pegasos, a pier overlooking Cartagena's Bay, right in front of the Torre del Reloj entrance. There are two beautiful Pegasus sculptures overlooking the bay.


Enjoy the best of nightlife in one of the many nightclubs on the "Calle Larga" or Calle 24 in Getsemaní neighborhood. Along this street you will find a vast selection of nightclubs. Just choose the one that appeals you most and experience Cartagena's festive spirit!
Recommended places in Cartagena's walled city
Cartagena's famous Hollywood Beach during sunset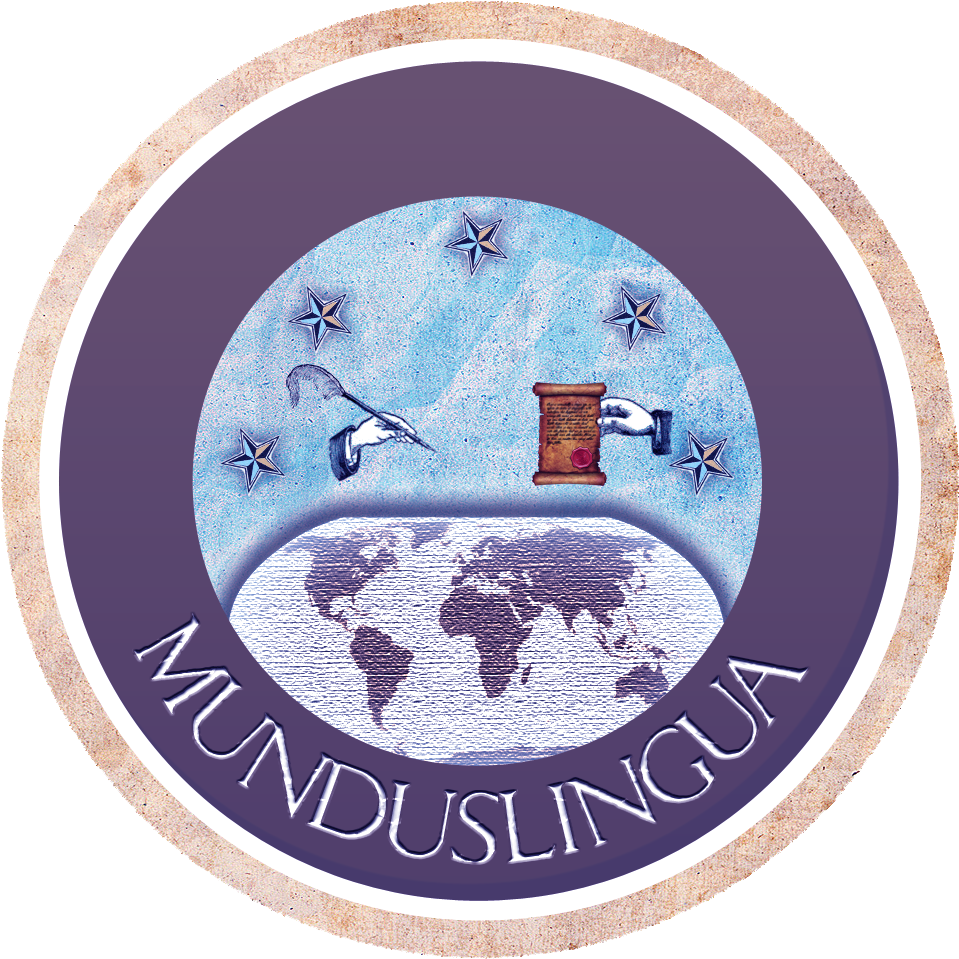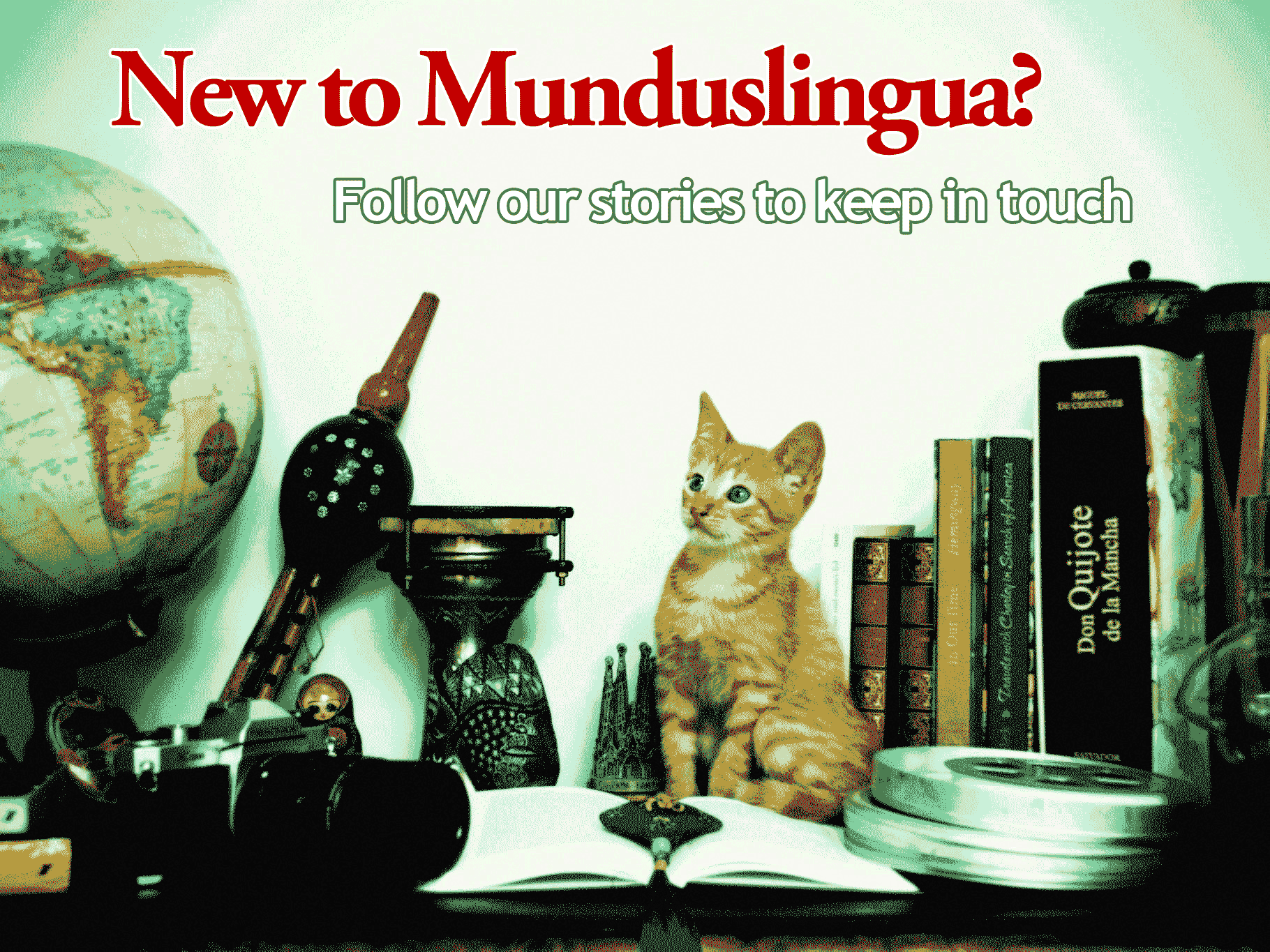 Choose your favorite channel below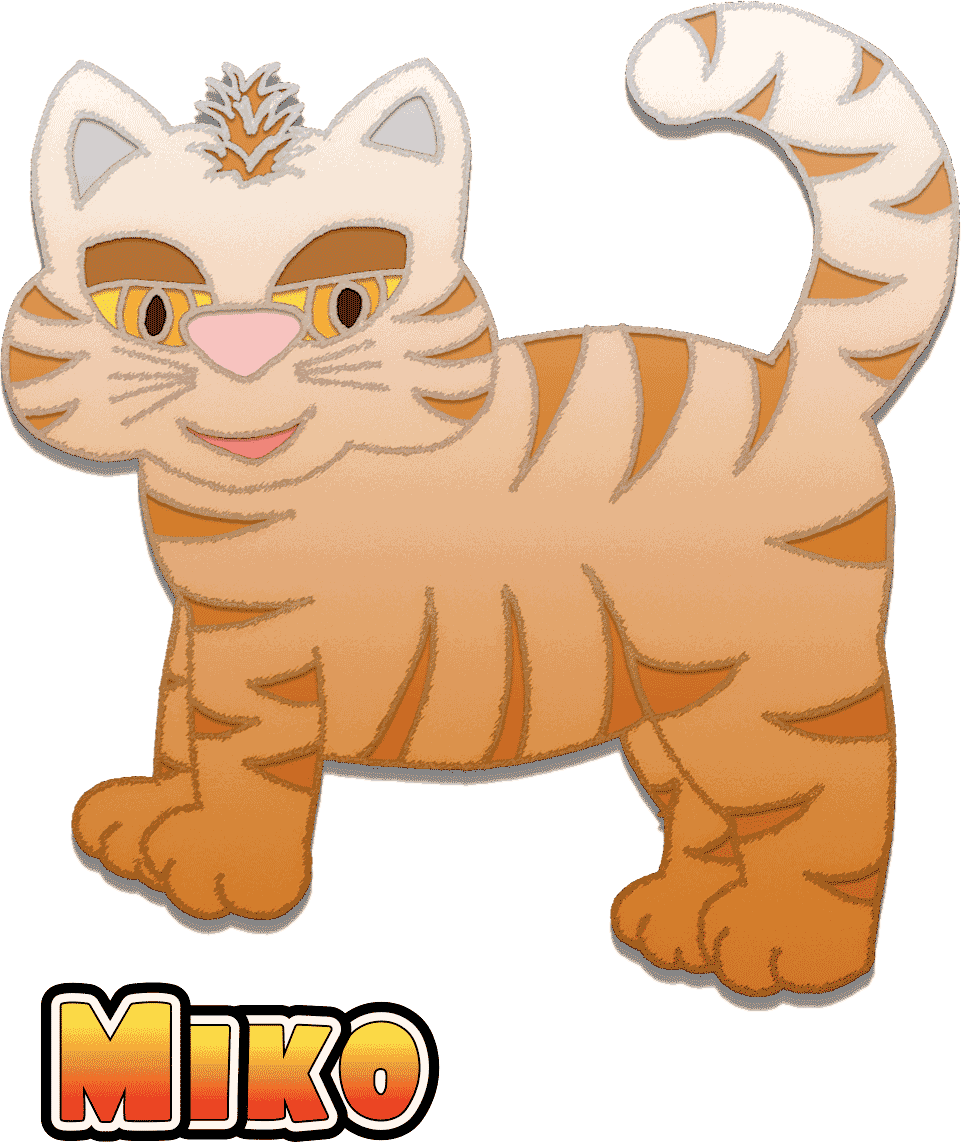 Photo sources


Directory/Directorio
Useful information for the visitor
Información de interés para el visitante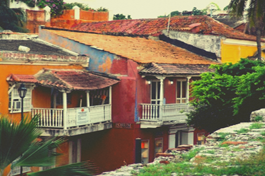 Cartagena de Indias (ejemplo de pauta)
Tel: (+57) 5 660 1583
Traducción del audio: "Welcome to Munduslingua.com, the Cultural Network. This is a message to invite you to make part of Munduslingua's Travel Guide about Cartagena which includes a selection of recommended hotels, restaurants, cafes and other places that are of interest for both local and foreign visitors. The travel guide is a page in English visited by tourists, travelers and people from the whole world who are interested in discovering new travel destinations. The travel guide can be found on Google and is constantly promoted on Twitter, Facebook, Pinterest and Munduslingua. This gives the guide an important number of visits from which we invite you to benefit. Your appearance in the travel guide consists in an ad like the one you are looking at where you will not only find all your contact information, but also a voice message where you, or one of our narrators, invites people to visit your business. This message can be recorded in Spanish, English, French or German. If you want to learn more about this innovative way to promote your business, do not hesitate to write us."
Invitación en audio (escuchar):
Imagine su establecimiento aquí indefinidamente con un mensaje de voz

Paute por tan sólo 40 dólares americanos
Escríbanos ahora