Hacienda Piedechinche
The Sugarcane Museum
(Museo de la Caña de Azúcar)
Colombia
Opened to the public
June 17, 1981
Valle del Cauca
El Cerrito
Introduction
Introducción
Modern sugar mill at Hacienda Piedechinche
English
Hacienda Piedechinche, located in the region of Valle del Cauca in Colombia, South America, is an 18th century estate with vast sugarcane plantations. Surrounded by an exuberant nature and unmatched landscape, Hacienda Piedechinche was since its origins an important center of sugar production. Nowadays the place is a museum dedicated to the art and history of producing high quality sugar, a tradition and speciality of the region of Valle del Cauca in Colombia.

This charming place combines the local customs present in 18th century life with the history of how sugarcane was processed to transform it into the sugar that we consume every day. Officially opened for visitors on 17 June 1981, Hacienda Piedechinche attracts local and foreign tourists who enjoy a day in one of the region's most enchanting places.

Español
La Hacienda Piedechinche, localizada en el departamento del Valle del Cauca en Colombia, Sudamérica, es una hacienda del siglo XVIII con extensos cultivos de caña de azúcar. Rodeada de una naturaleza exuberante y un paisaje sin igual, la Hacienda Piedechinche ha sido desde sus principios un importante centro en la producción de azúcar. Hoy en día el lugar es un museo dedicado al arte e historia de producir azúcar de alta calidad, una tradición y especialidad de la región del Valle del Cauca en Colombia.

Este encantador lugar combina las costumbres diarias del siglo XVIII con la historia de cómo se procesaba la caña de azúcar para transformarla en el azúcar que consumimos a diario. Oficialmente abierta al público el 17 de junio de 1981, la Hacienda Piedechinche atrae turistas locales e internacionales que disfrutan de un hermoso día en uno de los lugares de más interés en la región.
The Colonial House
La Casa Colonial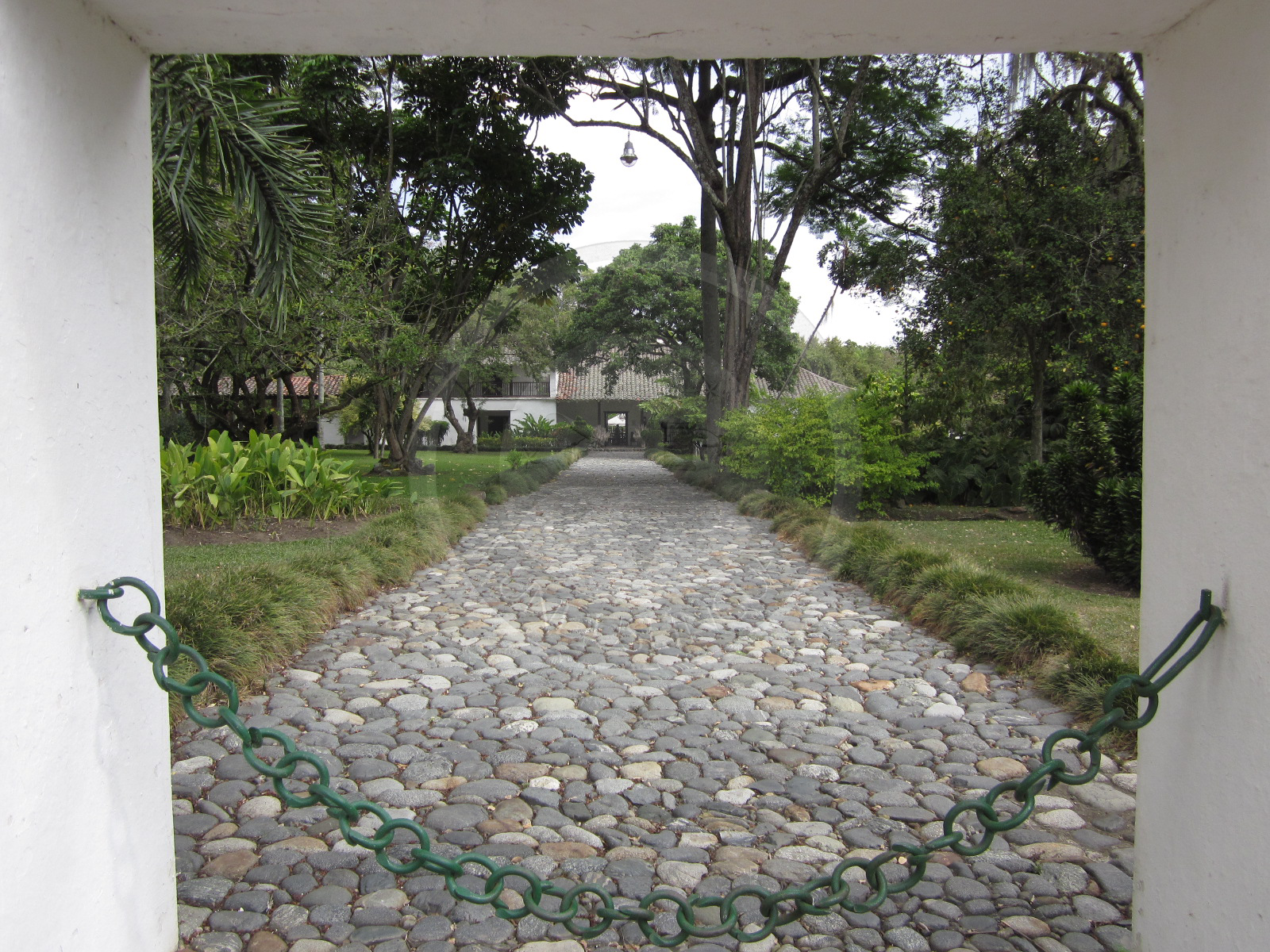 The colonial house and its main entrance at Hacienda Piedechinche
English
Hacienda Piedechinche dates back to the second half of the 18th century. The Hacienda was among the most advanced in the region of Valle del Cauca due to the building's solid structure and complex design in the shape of a cross. The place is a living testimony of the techniques used for building during Colombia's Colonial Period (1550-1810) which include thick adobe walls, brick floors and high roofs made of raw wood and mudbrick tiles. Moreover the building's white walls gave freshness and brightness to the shady spaces in the house.

The paintings and sculptures in the house are mostly all religious in their nature. The furniture and other objects, which date back to the 18th, 19th, and first half of the 20th centuries, give an insight into the region's culture and traditions during this time of history. Many of the works belong to the renowned Quito School (Spanish: Escuela Quiteña), an artistic tradition characterized by the combination and adaptation of European and local indigenous features, that developed during the colonial period.

Español
La Hacienda Piedechinche data de la segunda mitad del siglo dieciocho. Hacía parte de las más avanzadas en la región del Valle del Cauca debido a su firme estructura y complejo diseño en forma de cruz. La casa colonial es un testimonio de las técnicas y costumbres empleadas para la construcción durante el período colonial colombiano (1550-1810) que incluye paredes gruesas en adobe, pisos en ladrillo y altos techos cubiertos con teja de barro. A esto le acompañaban paredes blancas que daban claridad y frescura a los espacios sombríos dentro de la casa.

Las pinturas y esculturas de la casa son casi todas religiosas en su naturaleza. Los muebles y otros objetos que datan de los siglos 18, 19 y primera parte del 20, permiten adentrarse en las costumbres y tradiciones de este período de la historia colombiana. Muchas de las obras pertenecen a la renombrada Escuela Quiteña, una tradición artística caracterizada por la combinación y adaptación de motivos tanto indígenas como europeos, que se desarrolló durante el período colonial.
Producing the first forms of sugar
Produciendo las primeras formas de azúcar
Copper cauldrons were used to cook the juice extracted from sugarcane
English
Sugar was traditionally produced by grinding sugarcane using a mill and extracting its juice. The juice was cooked in cauldrons until it boiled and then poured into small wooden containers of various shapes and sizes. After the liquid was allowed to cool, it solidified. This resulted in brownish blocks of sugar, unrefined whole sugarcane, which are typically known in Colombia as panela. This is the first form of sugar that is obtained from sugarcane.

Español
El azúcar se producía tradicionalmente moliendo la caña de azúcar usando un molino (conocido comúnmente en la región como "trapiche") para extraer el jugo/zumo de la caña. El jugo extraído se hervía en calderas y se vertía en recipientes de distintas formas y tamaños. Una vez el líquido se enfriaba, se solidificaba. Esto resultaba en bloques de color marrón, azúcar morena (sin refinar), que se conoce típicamente en Colombia como panela. Esta es la primera forma de azúcar que se obtiene de la caña.
The cane sugar mills
Los molinos o trapiches de azúcar
Rancho de Tierradentro displays a wooden mill powered by animals

English
When visiting Hacienda Piedechinche you will notice a series of small buildings around the colonial house, the so-called ranchos, all with a different architecture. These buildings house different sugar mills (Spanish: trapiches) that explain how sugar was produced in the past in the various regions of Colombia. Also inside these buildings, one finds various tools used to grind sugarcane and produce whole sugarcane and sugar bread.

The first mill along the visit is that of Rancho del Valle (Valle del Cauca Ranch). Here one finds a mill called "mata gente" or "kill-people" due to the great physical effort that was needed to operate it. Right next to the exit from Rancho del Valle one finds the Matacho, Quijada or Vieja Lenguona, all names for the most basic form of sugar mill. It consisted of a log, often cut in the form of a woman, with a hole near the top. This hole supported a wooden post that was used to grind sugarcane by pressing the cane against the log.

Walking further one finds a mill from the Bajo Magdalena region in northern Colombia. The sugar mills here were very similar to the Matacho, however the extracted juice was rather fermented and used to create an alcoholic beverage called "Chicha" or "Guandolo." The Rancho de Tierradentro from the southwest region of Colombia, a region known for its indigenous population that preserves ancestral traditions, used much more complex sugar mills. Here horses and other animals were used to turn cogwheels that ground the sugarcane.

The walk around the sugar mills take then to another more complex mill dating from the 16th century. This one belonged to an estate called "Hacienda el Alizal" in the Valle del Cauca region, where it is said that the tradition of producing sugar was first born in Colombia. Next to the mill there is a carved stone with a message that depicted the relationship between love and work in the past:



"Love is born out of hardship. With hardships love becomes constant. Because without hardships there is no [true] lover, and if there is one, he/she is barely a lover."


Rancho de la Guajira is an example of a building from the region of La Guajira in the northern part of Colombia. The building shows how people lived and worked in this hot and dry region of the country and how cacti were used to create roofs that protected from the sun. The next stops are that of the Rancho del Chocó, Rancho de Tumaco and Rancho de Buenaventura, all from the Pacific region of Colombia. Here the mills were of the type "mata gente" and required 4 people to operate them.

Further ahead the Rancho de Antioquia, a region which preserves the tradition of producing unrefined whole sugar cane (panela), but not that of sugar. The mills used animals to operate them. The Rancho del Nariño from southern Colombia displays another sugar mill that used animals. As an innovation this mill had a duct for transporting the juice from the sugarcane directly into cauldrons (Spanish: pailas) where it was cooked.

When finishing the tour around the mills, one finds a more advanced form of mill from the XIXth century. This mill used an aqueduct to convey water in order to turn a wheel and produce the energy necessary to grind sugarcane. Next to the water mill one can notice another more modern building with large copper cauldrons for cooking the juice from sugarcane, and clay molds for baking sugar bread.

Español
Al visitar la Hacienda Piedechinche se pueden notar una serie de construcciones pequeñas que rodean la casa colonial. Dichas construcciones son los llamados "ranchos", todos con una arquitectura específica. En los ranchos se encuentran los molinos o trapiches que explican cómo se producía el azúcar en el pasado en las distintas regiones de Colombia. Además, dentro de estas mismas construcciones, se encuentran una variedad de objetos empleados en la molienda de la caña para la producción de panela y pan de azúcar.

El primer molino o trapiche del recorrido es el del Rancho del Valle. Aquí se muestra un molino denominado "mata gente" debido al gran esfuerzo físico que se requería para operarlo. Junto a la salida del rancho se encuentra el llamado matacho, quijada o vieja lenguona, todos nombres que recibía la forma más básica de molino. Este consistía de un tronco, normalmente tallado en forma de mujer, con un orificio cerca de la parte superior. En el orificio se apoyaba un madero largo con el cual se molía la caña presionándola contra el tronco.

Continuando el recorrido se encuentra el molino o trapiche de la región del Bajo Magdalena en el norte de Colombia. Aquí los molinos eran muy similares al matacho, sin embargo el jugo extraído se usaba para fermentarlo y crear una bebida alcohólica llamada chicha o guandolo. El Rancho de Tierradentro, de la región sudoccidental de Colombia, una región conocida por su población indígena que preserva tradiciones ancestrales, hacía uso de molinos mucho más complejos. Aquí se utilizaron caballos y otros animales para hacer girar ruedas que ayudaban a moler la caña.

El recorrido lleva a otro molino complejo que data del siglo dieciséis. Este pertenecía a una hacienda llamada El Alizal en la región del Valle del Cauca donde se dice nació la tradición azucarera en Colombia. Junto a este molino se encuentra una piedra tallada con un mensaje que nos da una mirada de la relación que existía en el pasado entre el amor y el trabajo:



"El amor nace con pena. Con penas se hace constante. Que sin penas no hay amante, y si hay amante, es apenas".


El Rancho de la Guajira es un ejemplo de una construcción típica de la región de La Guajira en el norte de Colombia. El rancho muestro cómo vivía y trabajaba la gente en esta región cálida y seca del país y cómo se utilizaban los cactos o cactus para crear resguardo del sol. De aquí el sendero lleva al Rancho del Chocó, Rancho de Tumaco y Rancho de Buenaventura, todos de la región del pacífico colombiano. En esta región los molinos eran de tipo "mata gente" y requerían cuatro personas para hacerlos funcionar.

Más allá se encuentra el Rancho de Antioquia, una región que preserva la tradición de producir panela pero no la de azúcar blanca refinada. Los molinos funcionaban en esta región por tracción animal. El Rancho de Nariño de la región sur de Colombia, muestra otro molino movido por tracción animal. Como innovación este molino contaba con un ducto para conducir directamente el jugo de la caña hacia las calderas donde se hacía hervir.

Al finalizar el sendero alrededor de los ranchos se encuentra un molino más moderno del siglo veinte. Este tipo de molino hace uso de un acueducto para dirigir agua hacia una rueda, hacerla girar y generar así la energía necesaria para moler la caña. Junto a este molino hidráulico se puede ver otra construcción más reciente con grandes calderas en cobre para cocinar el jugo de la caña, y grandes moldes de barro para hacer el pan de azúcar.

The gardens
Los jardines
Exquisite gardens embellish the surroundings of the Colonial House
English
Hacienda Piedechinche is also a place where the visitor can discover many endemic plant and flower species. Around the ranchos, the gardens imitate the vegetation found in the different regions of Colombia. This makes it very interesting for visitors of all kinds since it gives an insight into the various climates zones and plant species present in the different regions of Colombia. In addition the gardens create awareness of Colombia's rich diversity in plant species and the need to preserve them.

Español
La Hacienda Piedechinche es también un lugar donde el visitante puede descubrir una variedad de especies endémicas de plantas y flores. Alrededor de los ranchos, los jardines imitan la vegetación que se presenta en las diferentes regiones de Colombia. Esto es normalmente de gran interés para el turista ya que le permite tener una mirada de las diferentes zonas climáticas y variedad de plantas en las distintas regiones del país. Más aún, los jardines crean conciencia sobre la gran diversidad de plantas en Colombia y su necesidad de preservarlas.
Directions
Ubicación
English
How to get there?
Hacienda Piedechinche is located in the district of El Cerrito, about 42 km (26 mi) from
Cali
. A detailed map with the location of Hacienda Piedechinche with respect to Cali
can be found here
.
Español
¿Cómo llegar?
La Hacienda Piedechinche está localizada en el distrito de El Cerrito a unos 42 km (26 mi) de
Cali
. Un mapa detallado con la ubicación de la hacienda con respecto a Cali
puede encontrarse aquí
.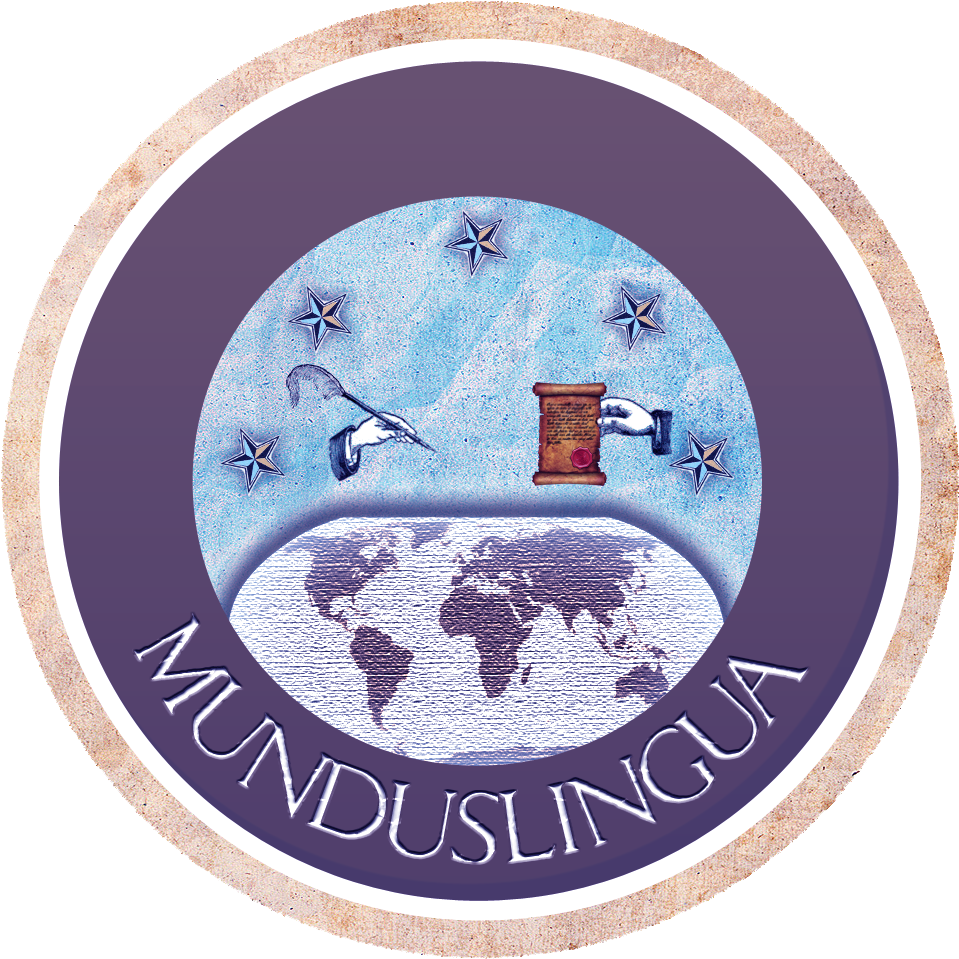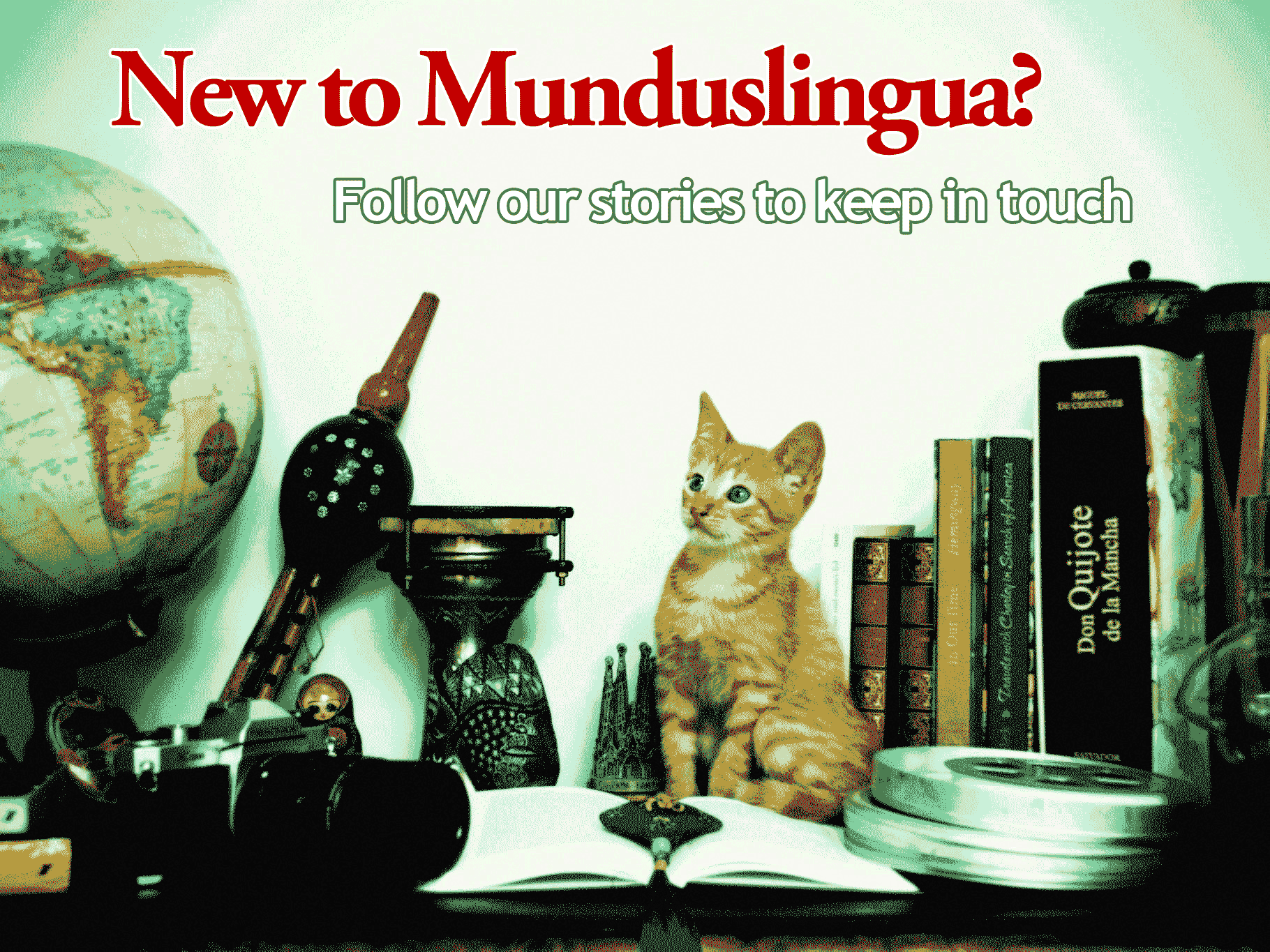 Choose your favorite channel below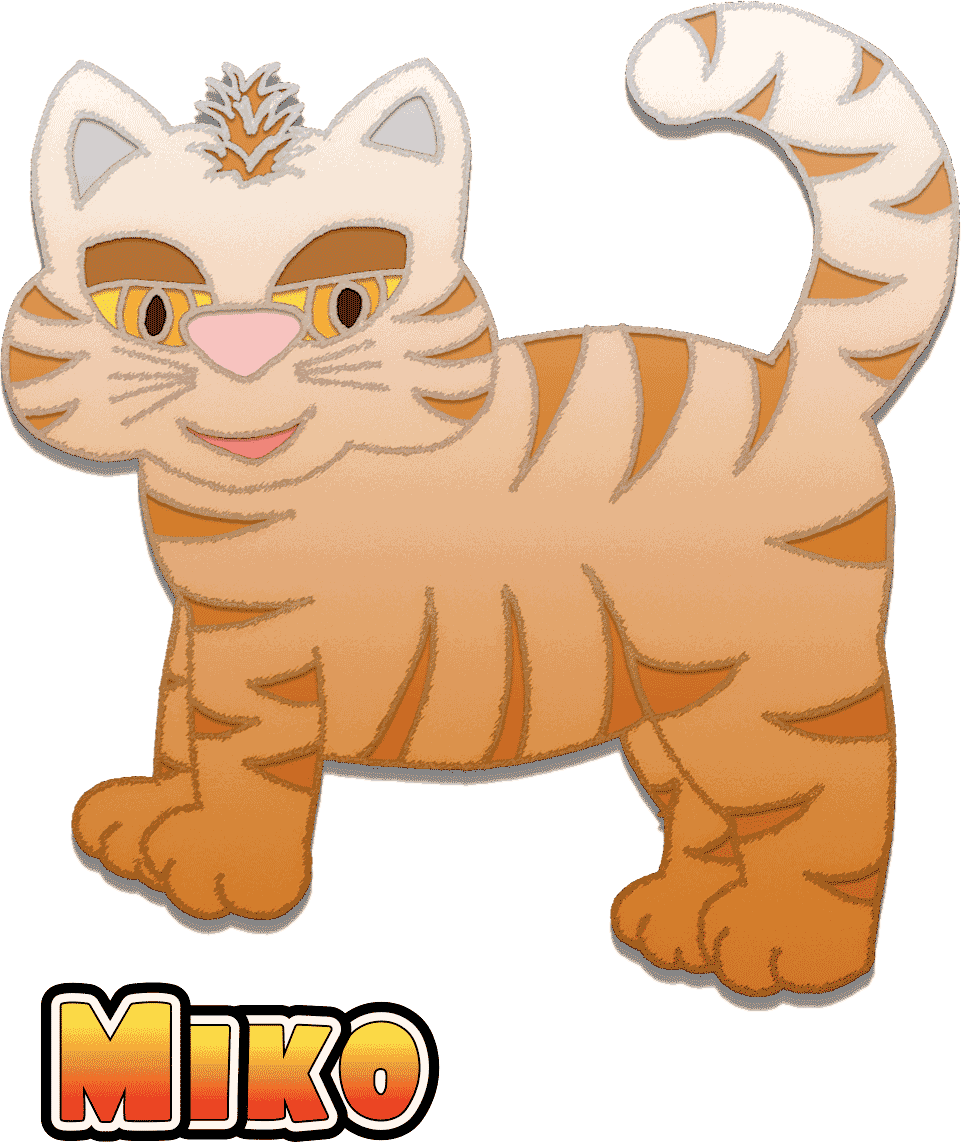 Photo sources


Directory/Directorio
Useful information for the visitor
Información de interés para el visitante
Hacienda Piedechinche (ejemplo de pauta)
Tel: +57 (2) 550 6076
Traducción del audio: "Welcome to Munduslingua, the Cultural Network and specifically to the directory section inside this article about Hacienda Piedechinche. We invite you to advertise yourself in a new and innovative way. Every ad unit is just like this one and remains on this page for an unlimited time with access through Google and our website. In addition we invite you to record a voice message like this one to invite people to your business. This message will also be transcribed into English."
Invitación en audio (escuchar):
Imagine su establecimiento aquí indefinidamente

Paute por tan sólo 40 dólares americanos
Escríbanos ahora